The Gerd Arntz Web Archive has over 600 examples of Isotype symbols designed by him:
The International System Of TYpographic Picture Education was developed by the Viennese social scientist and philosopher Otto Neurath (1882-1945) as a method for visual statistics. Gerd Arntz was the designer tasked with making Isotype's pictograms and visual signs. Eventually, Arntz designed around 4000 such signs, which symbolized keydata from industry, demographics, politics and economy.
This is his symbol for a scientist: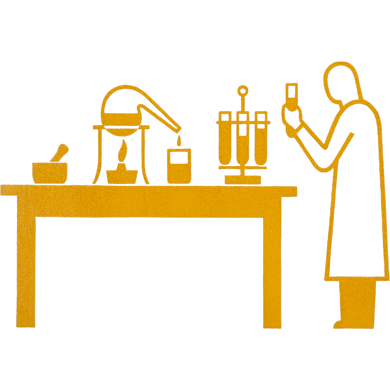 The Isotype visual dictionary was created using linocut images hand printed onto paper.  These have been scanned and the backgrounds corrected to white from the original brown or brownish paper.
(Found via Randy Krum writing about Gerd Arntz today).